Make your office move a whole lot easier
Avoid these 3 office move mistakes and save yourself from a headache!

Moving your office to a new location can take a lot out of you; you need to make sure everything necessary to get up and running will be moved quickly and be properly installed. All IT connections must be seamless but often times, when trying to save money, many businesses make mistakes that end up wasting even more of their hard earned profits, as well as their time. With that in mind, here are 3 office move mistakes you need to avoid!
Mistake #1 - Using your employees to move your computer network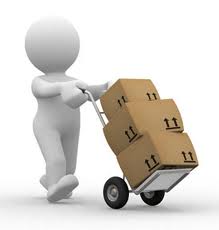 Asking your staff to disconnect, move and reconnect computers, phones and other devices can be your biggest mistake. You'll more often than not end up with phones ringing at the wrong extensions, plus workstations might get dropped and cables lost. You also don't want to let traditional movers do this job because, while they are experienced in moving furniture, a network is a lot more sophisticated and sensitive. It's best to hire an IT pro to pack and move your network because they have much more experience in doing so and can get the job done without breaking the bank - or your equipment.
Mistake # 2 - Hiring the wrong IT firm to move your network.
There are a few things you need to look for when outsourcing your move to an IT firm. Go for a firm that is referred by other clients and get them to fax you a copy of their proof of insurance. Ask them about the service level guarantee limiting the amount of time your systems will be down. You should never hire anyone who wants to give you a quote for moving your network over the phone! A professional IT firm will insist on visiting your current location, as well as your new location, in order to conduct a detailed site survey, and will offer an organized approach to quoting the move. What's more, look for an IT company that will deduct the charges for conducting your site survey from the total cost of the move if you choose to work with them.
Mistake #3 - Not giving your phone, internet and cable vendors advance warning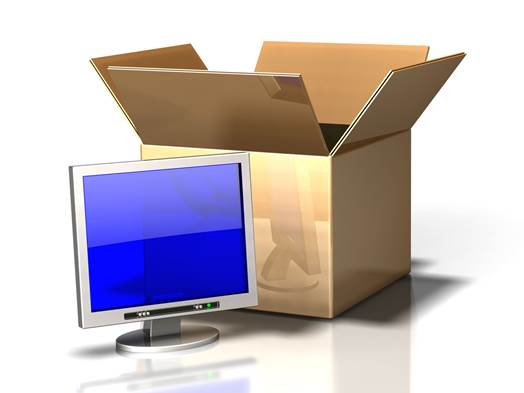 Eighty percent of unexpected communications blackouts and cost overruns on network moves are caused by failure to properly plan voice, data and electrical installation in advance. Just because a prior tenant had computers and telephones, there is by no means any guarantee that their cabling is suitable for your phones and computer network. Internet and telephone connections require as much as two to six weeks' advance notice to be installed, tested and made ready for use for the day you move in. You shouldn't leave it up to the builder to decide how many power outlets, network and phone connections you will need. The so-called standard of one electrical outlet, one phone and one network connection per employee is outdated, so it's best to consult your IT provider in the early planning stages to ensure you have everything you need.
IT Total Care offers your same robust network in a new location
We offer a complete Office Move service and will move your IT infrastructure from your current location to the new one in a quick and secure manner, before installing it and making sure everything is running as seamlessly as it should be. Our service guarantees that you'll be able to continue in your new office environment as if you've always been there. Get back to business with little to no downtime! We offer complete wiring of your infrastructure as well as a Custom Tailored Network designed to your specifications. Move stress-free and without breaking the bank with IT Total Care, your source for all your network and IT infrastructure moving needs.
Start your office move!
Simply fill in the details below to get your move started!