Outsourced Managed IT Support Services
Contact Us
We HATE spam, too. We'll only use your contact details to communicate with you directly. They'll be our secret!
We're a local provider of managed care IT services for small and mid-sized businesses in Silicon Valley and the San Francisco Bay Area. We empower your company to become more productive and profitable by supporting, managing, and securing its tech.
We're Different.

Here's How.
Profit, growth, and cost-saving for your business are our priorities, same as yours. We act as your business partner first, IT services provider second.
We've been around for 18 years. We know so much because we've seen so much. We're also a small business. We've walked in your shoes. We use most of our own products ourselves.
When you succeed, we succeed. We always try to do the right thing for your business. We don't compromise our integrity for the sake of taking your money. We bill accurately. Our invoices are detailed and transparent.  
Our IT-Support Packages
Tailor Each to Your Needs & Budget
Cover your IT needs for one monthly fee -- and predictable, no-surprise budgeting. It's proactive and preventive, safeguarding against downtime. Includes 24/7 support, performance, and security monitoring, plus email, virus protection, anti-spam, and more. It's your own full-time IT staff -- only for a lot less.
Developed especially for established internal IT departments, our 'CoMITs' offer flexibility to supplement and complement a company's existing resources. You're the boss. We're your department. And we have one primary goal -- to help make you better.
It's the ultimate in flexibility -- IT support when you need it as you need it. You buy blocks of time – 25, 50, 75 hours up front. The more you buy the steeper the volume discount. Draw only what you need. Leftover hours roll over to the next month.
Local IT support even when the mother ship is far away. When it's too costly and time consuming for HQ to provide their own hands-on IT support to branch or satellite operations, we serve as the feet-on-the-street. If someone from HQ can't physically be there, one of our IT pros can. We augment existing IT resources.
Talk to us about making a perfect fit!
What

San Francisco Bay Area

Businesses Say About Us.
Fast response times!
[Your tech] is awesome! He promptly respond and assist us every time we need assistance.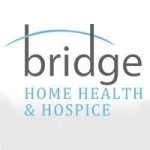 Rachel Robinos
Bridge Home Health & Hospice
Your Team Rocks!
Your Team Rocks. Thanks to (your tech) for the quick response and getting me up and running as soon as he did.

Mike D'Auria
Action Sign Systems
Extraordinary job!
Every time I called the representative for technical support, he always get it done no matter. Great customer service and very patience.

Edward Dee
Pro Colorflex Ink Corp.
IT Total Care traces its roots to 2001 when founder Tony Moraros saw small businesses becoming more and more reliant on computers, their networks, and the Internet.
Now even the smallest company would screech to a standstill without its financial software, cloud services, computers, WiFi, Internet, networks, printers, storage, email -- you name it. You could say every company is a tech company.
Because we offer core business-related IT services, we've been able to serve some 2,000 customers over the years in a variety of industries -- architecture, accounting, financial, healthcare, legal, manufacturing, non-profits, and more.
Along the way, we've learned that the secret to longevity comes down to this: The personal care we extend to our clients. As sappy as it sounds, we believe in relationships. And relationships require listening skills, honesty, trust, time, and attention. We offer them all.